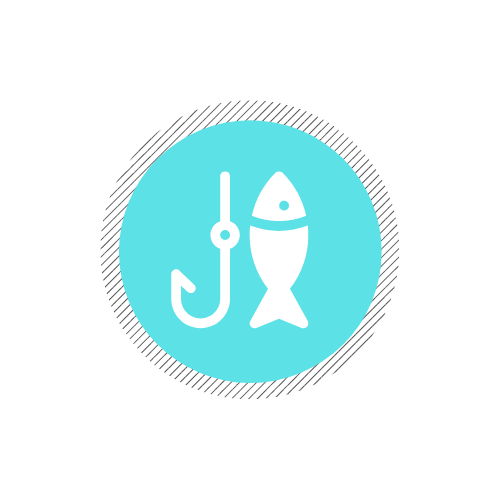 Team Bass or Walleye Fishing Tournament
Saturday, July 10th, 2021 – Begins 6am
$1000 1st Prize
Pools 6-7-8
Upper Mississippi
Trempealeau, WI
Make Checks Payable to:
TREMPEALEAU LIONS CLUB
Mail check along with your entry form to:
TREMPEALEAU LIONS CLUB
Box 142
Trempealeau, Wisconsin   54661
IMPORTANT!
 You must declare if you are going to fish Bass or Walleye at the time of your entry. You may pay a double entry fee and fish both divisions.
Rule 1:
Interpretation of these rules is left exclusively to the tournament officials.  The decision of the judges shall be final in all matters.  Winners may be subject to a polygraph test.
Rule 2:
This tournament is open to anyone except that two people under 18 years may not fish as a team.  THE ENTRY FEE WILL BE $125.00 FOR THE BASS DIVISION AND $125.00 FOR THE WALLEYE DIVISION.  You must declare on your entry form, which you are fishing.  If you want to fish both, you must pay an entry fee each division.
Rule 3:
Participants are responsible for providing their own boat, and are responsible for operating their boat in accordance with U.S. Coast Guard regulations.
Rule 4:
Practice fishing will be allowed the day preceding the tournament.
Rule 5:
Participants are responsible for observing the State of Wisconsin fishing laws governing the waters.  You may fish with any live bait or artificial lure for walleye only. Bass will be artificial only.
Rule 6:
The contest will be judged as a two person team effort and each team will be able to weigh-in 6 large-mouth or small-mouth bass, and 4 walleyes or sauger.  Each Bass must be a minimum of 14 inches. Each Walleye and sauger must be a minimum of 15 inches.  Fish will be measured with the mouth closed. All walleyes and saugers caught must be taken home by the contestants. The scale will open at noon.
Rule 7:
Fishing will be allowed on the river and backwaters in Pool 6, 7, and 8 only. (Boundary waters only.)  You are not allowed to trailer your boat during the contest.
Rule 8:
SCORING:  The heaviest catch will determine the winners.  Dead BASS will be penalized one pound per fish.  Only fish caught during the contest hours will be eligible.  In case of ties, prize money will be split accordingly, based on judges' decision.
Rule 9:
We will start the contest at 6:00 AM.  Each boat will be allowed 8 hours fishing time.  Starting and weigh in place will be at the boat landing, below the Trempealeau Dam only.
Rule 10:
You must be at the weigh-in point by closing or your catch will be assessed one pound per minute penalty for each minute you are late.  You will receive no credit for your catch if you are over 10 minutes later.
Rule 11:
The ruling of judges will be final and violation of these rules may result in disqualification with forfeiture of your entry fee.
Rule 12;
Prize money of 80% after expenses, will be paid back in each division.  Dollar amount of prizes and number of places will be dependent on the number of entries in each division.
Rule 13:
All boats must have a working live well.
Rule 14:
NO alcoholic beverages in the boat!
Rule 15:
A distance of 50 yards between boats must be maintained.
The Trempealeau Lions discourage the carry-in of refreshments. During the weigh in as they are available for purchase from the Trempealeau Lions.

Rule 16:
A pre-tournament Meeting will be held on July 9, 2021 at the Trempealeau Volunteer Firefighter's Station located on Fremont  Street* in Trempealeau.  Registration will be from 6 PM to 7:00 PM with the meeting starting at 7:00 PM.  Order of Registration including Mail Registration will determine flight number.  First Flight from 6AM to 2PM; Second Flight from 6:15AM to 2:15PM; and Third Flight from 6:30-2:30.   At least one fisherman per boat must attend this meeting.  All entries received before Jun 30, 2021 are entered in the early bird drawing to be held at the 2021 Pre-Tournament Meeting.
2 buttons are again included with the entry fee.
If you want to know your boat number, send a self addressed stamped envelope along with your entry fee.
Make Checks Payable to:
TREMPEALEAU LIONS CLUB
And mail along with your entry form to:
TREMPEALEAU LIONS CLUB
Box 142
Trempealeau, Wisconsin   54661