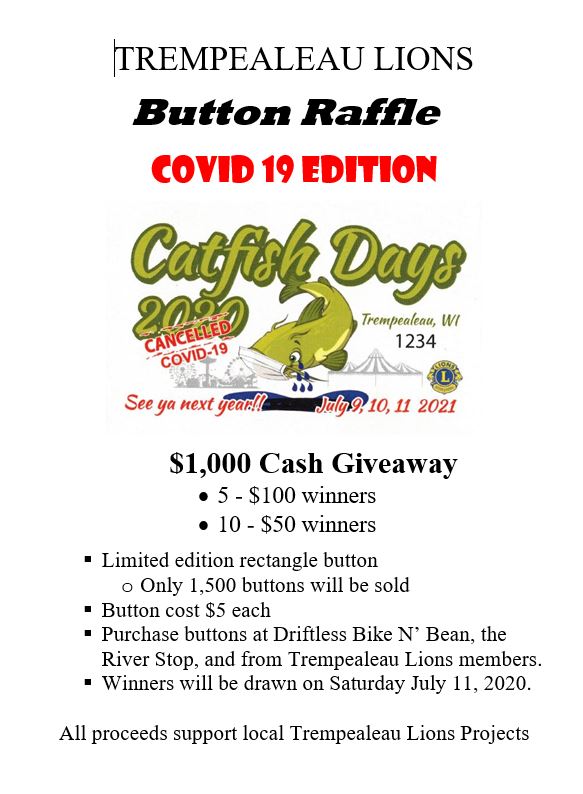 Button Raffle – Winning Button Numbers Posted!
Here are the winning numbers for the special edition button.  If you have a winning button please take a photo of it and email the photo along with your name and address to: tremplolions@gmail.com and we'll send your check.
The $100 winning numbers are:
14
1115
1132
1467
1525
The $50 winners are:
183
293
335
459
1230
1360
1662
1802
1886
1968
—
This year we will still be doing a button raffle! Starting the week of June 29, 2020, you can purchase buttons at Driftless Bike N' Bean and River Stop or from Trempealeau Lions members for $5 for a chance to win!